Mom Blog From Home may earn a commission for purchases made after clicking links on this page. See Disclosure Page for more information.
As a new blogger, it may be hard to decide what to invest in. Of course, none of us want to buy anything but you will quickly learn that you have to at least purchase a domain name and hosting to get started. Later you will see that there are other programs that you can purchase to help your blog grow. You can try it without these programs but then it comes down to how much is your time worth. You can try to do it completely on your own and for free but it could take years to do it that way. If you decide a small investment is worth your time then these are the tools I suggest and are the best investments to make as a new blogger.
This post contains affiliate links which means I receive a small commission, at no extra cost to you, if you make a purchase using that link.
The Best Investments To Make As A New Blogger
Here are seven investments to make as a new blogger
As I said before you will have to purchase a domain name unless it comes free with your hosting.
You will need to purchase hosting for your blog. Domain names and hosting are very inexpensive though.
Email marketing is going to be another important purchase. Again you can use a free email service but they are all only free for so long.
This is probably the most important one and is completely worth it as a new blogger….a blogging course by a bigger blogger. I did this one and it was very reasonably priced as to why I felt comfortable making the investment. I wasn't disappointed either! Definitely worth it!
Once you get your blog set up and established with posts published and scheduled then you want traffic right? A great traffic tool for bloggers is Pinterest. This is free however constantly pinning every day to grow your Pinterest account and in return, your blog traffic can be overwhelming. There luckily is a service to help with that. It is called Tailwind and it will pin for you! This is, of course, optional but you will find completely worth it for all the time it will save! There is a free trial to test it out first.
Those are the best investments to make as a new blogger.
Optional
6. I would also suggest investing in a Pinterest course. That is unless you already are great with Pinterest. I learned so much with even some free courses I took so I can only imagine when I go through the paid course!
7. You can also purchase a theme that works better for your blog but there are many free ones out there!
So how much is all that anyway?
1. Domain – I got my domain at NameCheap and used a 10% off coupon from RetailMeNot.com so for the year it cost me $9.00! You can also use places like GoDaddy or 1and1 to purchase your domain but I have used others and I prefer NameCheap. The main reason is in its name.
They are cheaper than the others and they don't try and upsell you at checkout. Check them all out and see which one is best for you!

2. Hosting – I use SiteGround and it costs me $5.95 a month. I chose the Grow Big Plan to be able to grow but there is a cheaper plan for $3.95 a month. (those are the prices at the time of writing this post) – may have to pay yearly.
There are other hosting sites available such as Blue Host and Host Gator but I have actually used each of those in the past and I currently use SiteGround and I love them!
I have had two situations where I had an issue with my blog before it launched and they fixed it both times very quickly!
3. Email – I use Convertkit and they offer a free month trial but then it starts out at $29.00 a month and goes up as your subscribers grow!
You can check out Aweber and MailChimp to compare. Again some of them are free for so long but eventually you will (if you are wanted to grow) have to start paying. Then it becomes a hassle to try and move your contacts if you're not happy with your service.
The bigger bloggers I follow recommend Convertkit and so far I have been more than happy! They have a lot to offer!
4. Courses – The course that I invested in was $47.00. Again I feel this is very reasonable as I have seen some that are $300! It was completely worth the small investment!
She teaches you step by step and gives great tips and resources!
After taking her course I left like I was equipped with the knowledge I needed to start a blog. I knew I wanted to but I still felt a little lost. She helped clear up so questions I had and gave me plenty of ammo to jump into the blogging world!
I truly can't say enough good things about this course. If anything this would be your best investment as a new blogger!
5. Tailwind – They offer a free month trial and then it is $15.00 a month. I am currently using the free trial but I can most definitely see this is well worth $15 a month!
It makes it so very easy and simple to schedule pins and then that's it! Tailwind handles the rest! You pick your pins, to which board, and even what time you want it pinned, then you are done and can't trust Tailwind to do it for you!
It will even give you examples of the best times to pin based on your audience you are marketing to!
With your first free month, you get 100 pins so I scheduled all 100 in about 20 mins and then haven't had to worry about it since!
6. Pinterest Course – There are many courses out there. I have only taken free ones but the one I may take soon costs $147.00. This is completely optional I just personally could use some more advice and knowledge on Pinterest.
7. Theme – Another optional addition is to invest in a theme for your blog. There are a ton of free ones so again that is an optional investment for you. I did invest into one called the Divi Theme by Elegant Themes. I went ahead and made the investment because it has drag and drop capabilities which makes it so much easier for me. Instead of having to learn how to customize a theme I knew I would benefit from just dragging and dropping so build my pages quickly on my blog.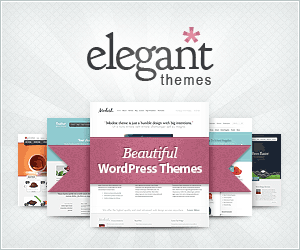 So to tally that all up and see the best investments to make as a new blogger it would come to a great total of $59.95 for the first month with the free trials and then $47.95 a month after that.
First month = $9 domain (for the year), $3.95 hosting, free email trial, one time purchase $47 course, free trial Tailwind = $59.95
Second month = $3.95 hosting, $29 email, $15 Tailwind = $47.95
You may have to purchase hosting for the year instead of monthly which would put the first month at $103.40 but then each month forward would only be $44.00!
Not too bad for starting a business!
That is all a very small investment to start your blog. Especially if you are going to monetize your blog. Starting a business usually costs thousands! And you are going to be able to start your blog on the right track for around $60 bucks! You may come across other courses such as a Pinterest course you decide to invest in as well but these are the best beginning investments!
When I first started blogging I wasn't sure what was necessary and what was a waste of money. I had to learn through trial and error. I did purchase many things that didn't work for me. I learned from those mistakes so I guess they were a complete waste because now I can share my experience with others.
Those are the best investments I suggest for you as a new blogger. I have personally purchased all of the above and I am all about saving money and trying to do it as cheap as possible. I have learned though that sometimes it is worth the investment to skip all the stress and heartache doing it alone on my own.
I hope this helps you! Good luck with your new blog!
Let me know if there is anything I can do to help!